It is time for Purple craft, to
raise awareness about Epilepsy.
Not sure what to make, got crafters block, looking for a spark? How clever and gorgeous are these hand made purple things.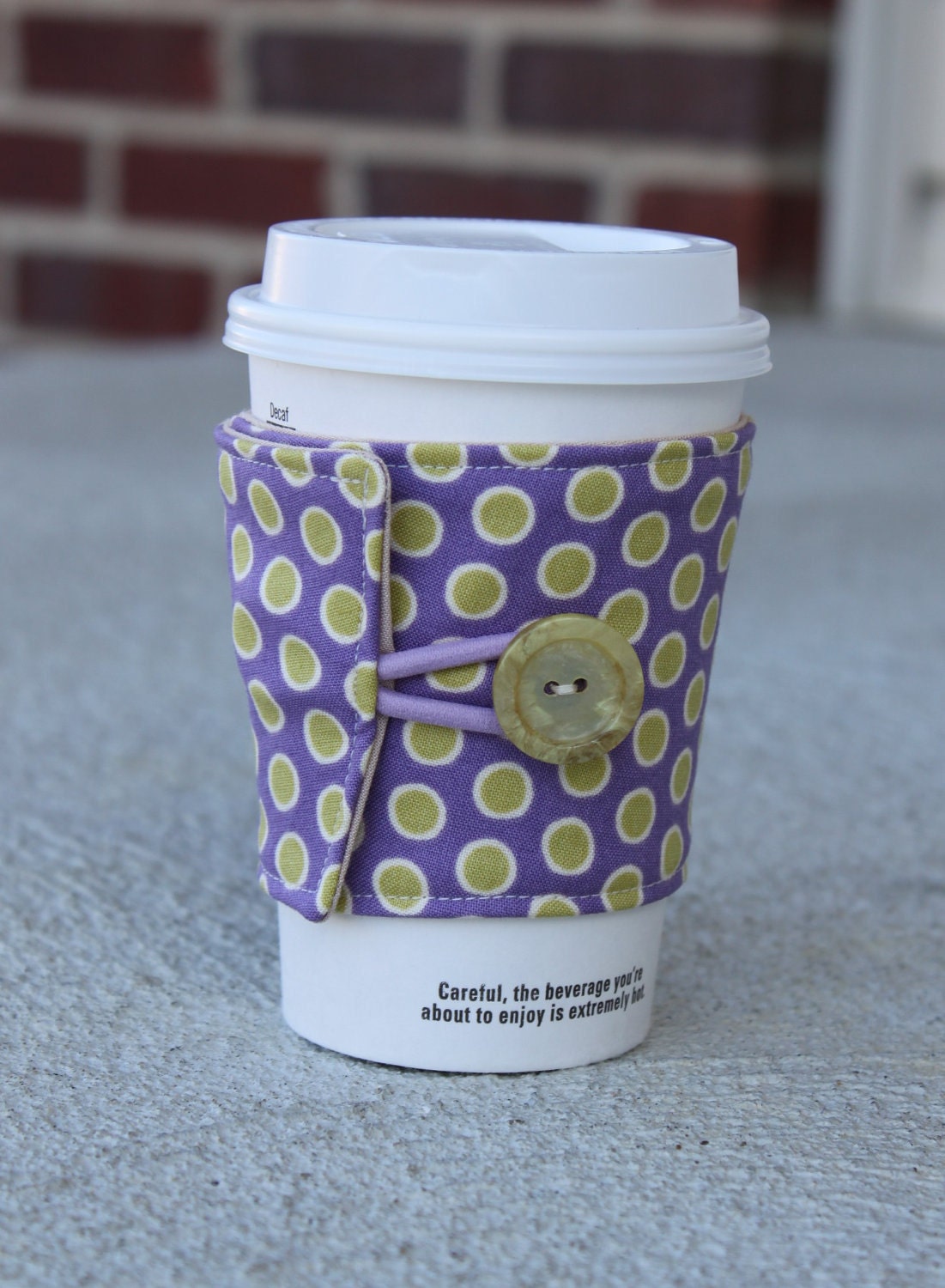 How clever is this coffee accessory, perfect for one who has it all.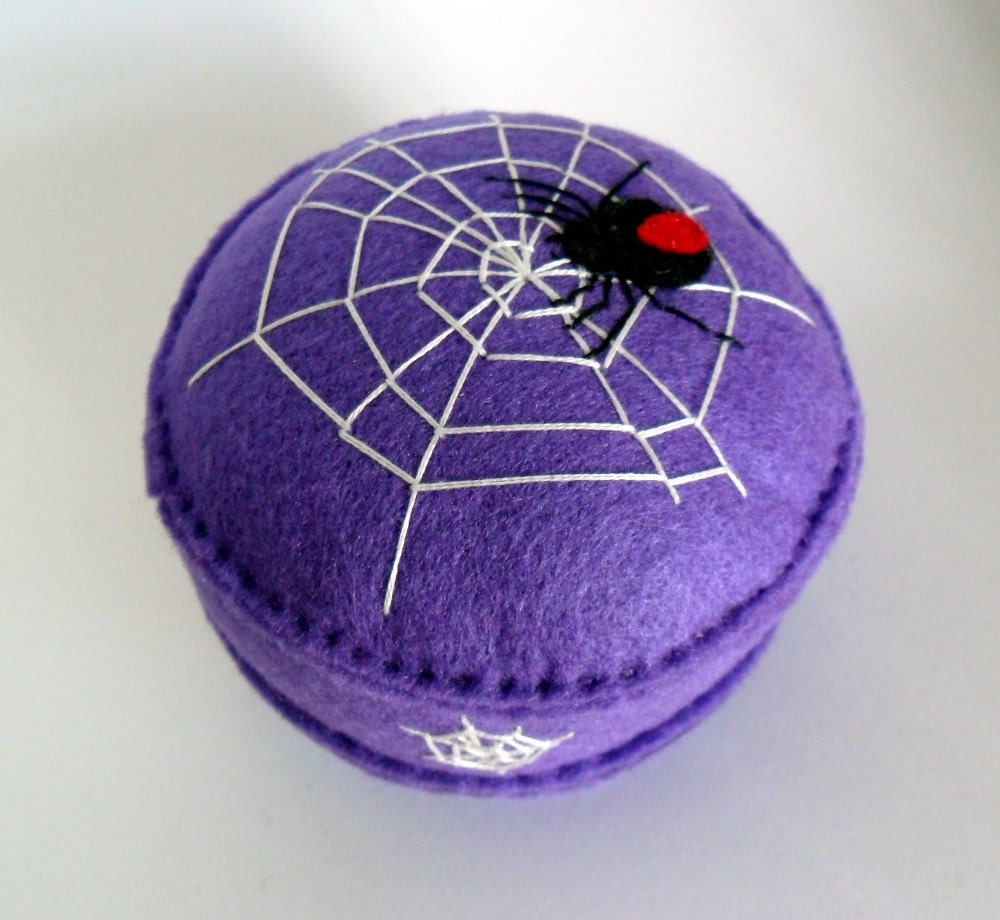 Spiders delight pin cushion, I think you could
formulate psychological testing based on where people
choose to poke their pins, what a
masterpiece.
By Shelly at Spincushions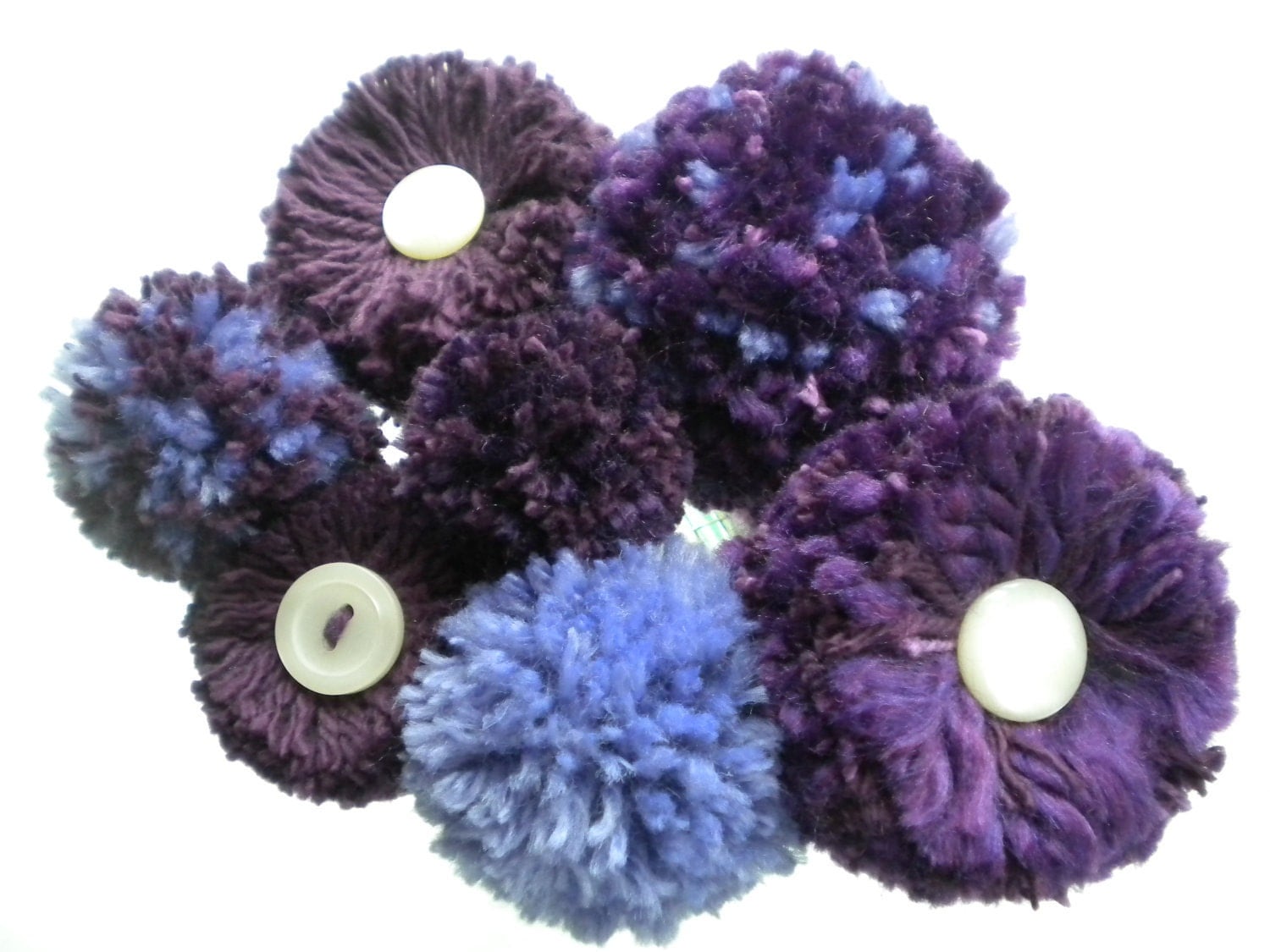 Pom Poms, always a favorite, use them as a brooch,
hair decoration or as party decorations.
By Blue Ridge Mercantile